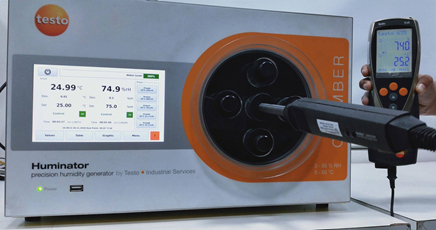 All the supplied equipment which required regular calibration, like Testo flue gas analyzers or Testo cooking oil tester/ Testometer are performed by PCM to obtain accurate and reliable results.
PCM has qualified, trained and professional staff to perform Calibration and verification.
We have got state of the art facilities for satisfactory calibration of different meters and analyzers.
Instruments and models whose calibration services are being provided by PCM Hitech:
a) Flue Gas Analyzers
Testo 350
Testo 340
Testo 330
Testo 300
Testo 320
Testo 310
Testo 325
Testo 327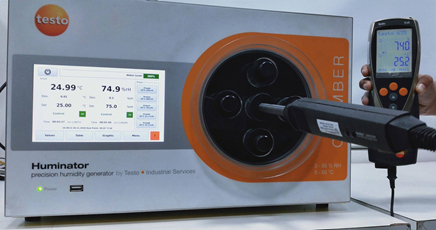 b) Many types of Gas analyzers
Emission Gas Analyzer
O2, CO, CO2, NO, NO2, SO2, H2S, HC Gas Analyzer
NOX Analyzer
Combustion Efficiency Analyzer
Exhaust Gas Analyzer
Stack Gas Analyzer.
c) Cooking oil Tester / Testometers
d) Electrochemical Measurement Instruments
pH Meter             1,3 and 5 point calibration
Conductivity        with 1413 µS or 12.89 mS calibration solution
TDS Meters         with 998 ppm or 9.02 ppth calibration solution
Redox/ORP          verification with standard solution of 470 mV
Salinity Meter       with Calibration solution salt-NaCl, 5.00 ppth or 1000 ppm
Verification For Testo Products
Temperature Meters
Velocity Meters
Flow Meters
Sound Level Meters